Murray Hay & Cattle
Grass Fed, Grain Finished Farm To Table Beef
Murray Hay and Cattle Ranch Raised Beef
From NW Oregon, our locally grown and raised beef is now available to you. At Murray Hay and Cattle, our beef is Grass Fed, Grain Finished, Sustainably Raised, Hormone Free, and Always Delicious. Only the best will do when it comes to feeding your family.
Taste our farm to table beef today!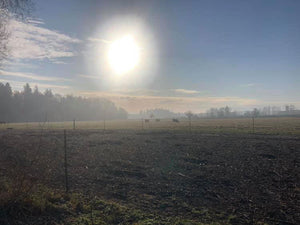 Murray Hay and Cattle
Cattle have been a part of my life for as long as I can remember.  Though things have changed and grown over the years at Murray Hay and Cattle, one thing has stayed the same: the cattle are a valuable part of our operation in many ways.  Most importantly, our cattle bring our family closer together.  Whether it be at a cow show with family and friends, breeding decisions, or as simple as daily chores, cattle keep us closer. Another huge benefit of raising cattle is their unmatched ability to convert plants into protein.  Our cattle consume the unmarketable hay from our hay company, grass silage and straw from our grass seed fields, seed screening, and numerous other byproducts from Ag production, and turn it into the Premium Beef we sell. Pretty sustainable if you ask us!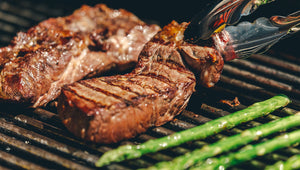 We hope you enjoy our Sustainably Raised, Hormone Free Beef from Murray Hay and Cattle.